Nextplora support was completely satisfactory in terms of responsiveness, consistent with the wishes. In the presentation phase we particularly appreciated the considerations expressed on the optimization of Facebook's role and on the balance in the use of 15" messages and 30 ": valuable information and suggestions that we have received and will use in the next communication flights.











—

a2a

( Head of Commercial Communication )
Nextplora has contributed to achieving the objectives set by making the tracking a real working tool used continuously, not only to monitor the trend of investment results, but as an element to guide strategies both in the short and long term. A mean to be used in the thinking phase when we have to decide how to plan, which communication content to choose, how to develop the brand strategy.











—

Alfasigma

( Market Research Manager CH Division )
The Brand and ADV Tracking data provided are very useful for those who work on communication. The management is aware of this and considers the tracking an indispensable tool. All the people and the organization as a whole are always on the spot: you are able to "beat" the time in a precise way, an essential element to better manage tracking. The quality of the data understood as the ability of insights to produce a coherent picture, of quality stories that are credible, sane, able to explain the reality of phenomena, trends, consumers. Everything is condensed in the perception of reliability that is particularly relevant in ongoing investigations. You are also able to react quickly to the stresses on time that inevitably arise in an ongoing relationship. Finally I immediately found myself at ease with people with I interacted with in terms of consultancy support skills and methodological comparison essential for me: they are researchers with a capital 'R'.











—

Bauli

( Consumer Marketing Insight Manager )
In the Nextplora proposal I captured two important aspects for choosing a research partner: the competence in dealing with the specific theme of the Influencer campaign and the attitude to get involved in a project of this nature to give life to an experience never made in the market. Our need was to understand the return of an influencer campaign with respect to marketing objectives: we got useful evidence to validate our choices and understand some aspects to better structure the 2021 strategy, and what influencer to choose. The research has therefore made it clear to us that the direction we are taking is right, and has helped us make important decisions for the future. I believe that market research can evolve to meet the renewed information needs of a company like Danone, and Nextplora has courageously shown that it wants to go in this direction, taking up the innovative challenges that lie in such an important and rapidly developing context, such as digital is. This makes Nextplora a fundamental partner.











—

Danone

( Head of Digital )
Technically and in terms of execution, we really liked the research tool, it offers an alternative methodology to traditional focus groups: it is more technological, easier to organize (especially in times of Covid, but also looking to the future). In addition, the content processing system through Semantic Analysis with artificial intelligence gives the opportunity to have a detailed analysis, even more than from a traditional focus group. Overall a very useful tool.











—

Eridania

( Product Manager )
Both we in the research and the digital department, which was our internal client, were all satisfied with the adherence to the objectives: we found the answers we wanted and the goal for which we had done the research was absolutely achieved. The data made us understand that some characters of the campaign were too "strong" and we re-calibrated the strategy and the copy before returning on air based on the evidence that Nextplora brought us. The evaluation was more than positive because the solution used was able to respond correctly to what we wanted to investigate, it gave us the opportunity to make the right decisions with confidence based on the wealth of information and the solidity of the results.











—

Fater

( Fem&Adult Care MPI Manager )
Nextplora always manages to integrate the presentations of our studies with the useful real cases of other companies operating in different sectors that make "brave" choices. That opens our minds to stimuli and ideas on how to improve our approach and our communication strategies. I hope this will happen on an ongoing basis, perhaps even with cases closer to our product sector. I thank you for this right now.











—

Haier

( Digital Content Manager )
We were most impressed by Nextplora: the ability to have a direct comparison to adapt the options of the final solution to our specific needs and to clarify any doubts, the clarity of the final presentation, the usefulness of the output in the detail of the uplift of media, and the ability of the results to provide operational insights, the constant support to respond to every request. In the end we are sure that we have had the indications to undertake a direction that will allow us to achieve the business objectives set for the ADV: increase in reach and decrease in cost per contact.











—

Lindt

( Group Product Manager Lindor & Christmas )
We were amazed by the fact that we have a reliable and honest agency in front of us, which makes proposals not only based on their own interests, but for the good of the customers. Furthermore, we found the insights very useful and we particularly appreciated the ability to simplify the delivery of the results, making it effective and clear, but at the same time essential (easiness, but not carelessness).











—

Loacker

( Head of Communication )
We chose Nextplora for the Insight3 research solution; something new on the market that is not proposed by other institutes: in a context in which institutes insist on flexibility and speed to reach the customer, Nextplora instead proposes a different tool because it is based on 'integrated qualitative-quantitative approach in a single moment of research and on the semantic analysis of texts with Artificial Intelligence, which is more informative and is not just the operational synthesis of a moderator. In the end we also achieved at 100% the purpose of the study: Not only Nextplora gave us a go / no go indication for the product launch, it also offered a refinement of the product concept. Anything that could be covered as an exploration need was covered.











—

McDonald's

( Consumer Insight Manager )
Despite being the first approach with you, all the work was done in a very easy way and smooth. We appreciated the maximum readiness and we were confirmed about of your professionalism and competence in the answers you provided to the questions on the methodology and the sample of interviewees, which were exhaustive and convincing. The results were above expectations providing the answers about the communication activity that we carried out. In particular, the analysis on brand positioning provided a very useful framework for understanding how to communicate the brand at 360 ° in the future.











—

Pesoforma

( Brand Manager )
The proposal of an innovative method (online community and real-time workshops) made it possible to shorten the implementation times of the campaign with the agency, already very challenging in itself, close to the summer. Our experience was completely positive, with a value given in the investigation of insight, and depth. We equally appreciated the flexibility and the respect of deadlines, even for activities that did not fit into the project, as in the case of some summaries of the intermediate results provided in advance to our international structure.











—

Twining's

( Head Of Marketing, Media & Digital )
I know that working with Unilever always comes with "challenges", challenges from our team that are sometimes not easy to manage. Nextplora has always been able to manage them in an excellent way, always giving added value without limiting itself not only by carrying out a research, but going beyond the information objectives, with flexibility and a set timing that we sometimes know is very difficult to respect. Furthermore, the definition of the brand purpose is a complex and non-trivial strategic objective: even after we had drafted the brief ourselves, there was important help from Nextplora to understand what kind of research and work could and should be done. You were therefore able to understand the business objectives and the those of the teams involved, and consequently to manage the dynamics.











—

Unilever

( CMI Refreshment Europe )
Our clients are leading Italian and international companies operating in the sector of consumers goods and services.
We have been collaborating with 160 clients for the last 5 years.
We are proud of the trust and loyalty of our clients, that is confirmed by satisfaction indicators that have been constantly growing in recent years, and they are among the highest of our competitive arena.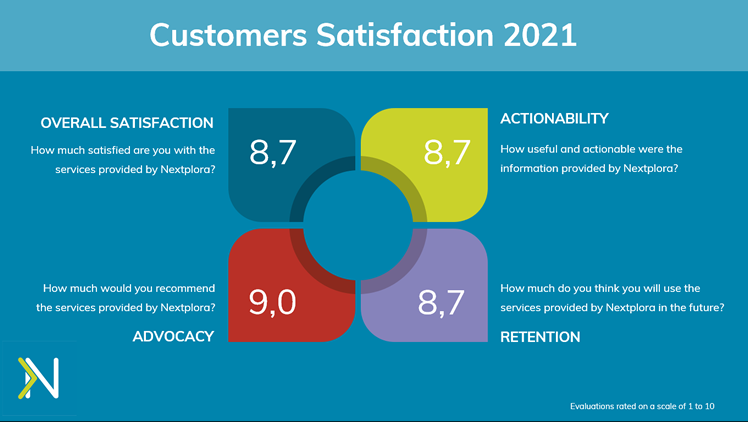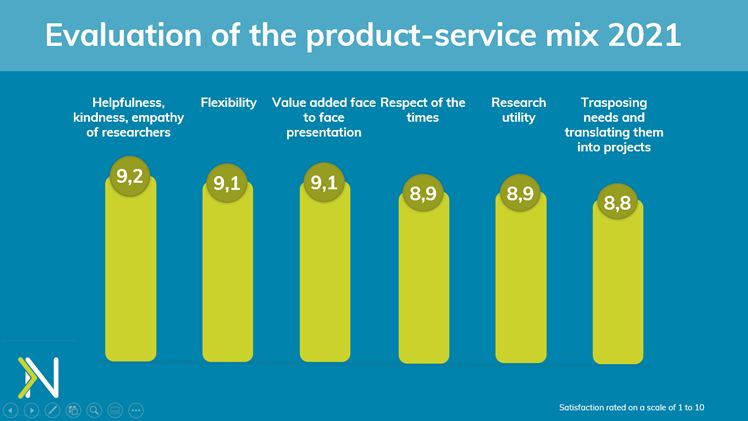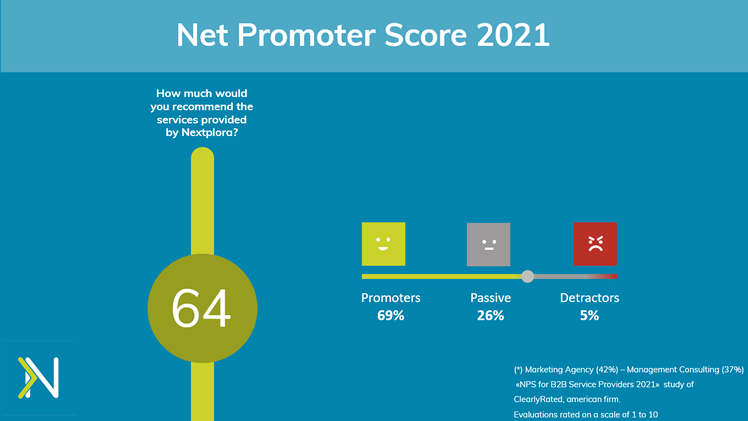 Below are the companies and brands with which we have collaborated: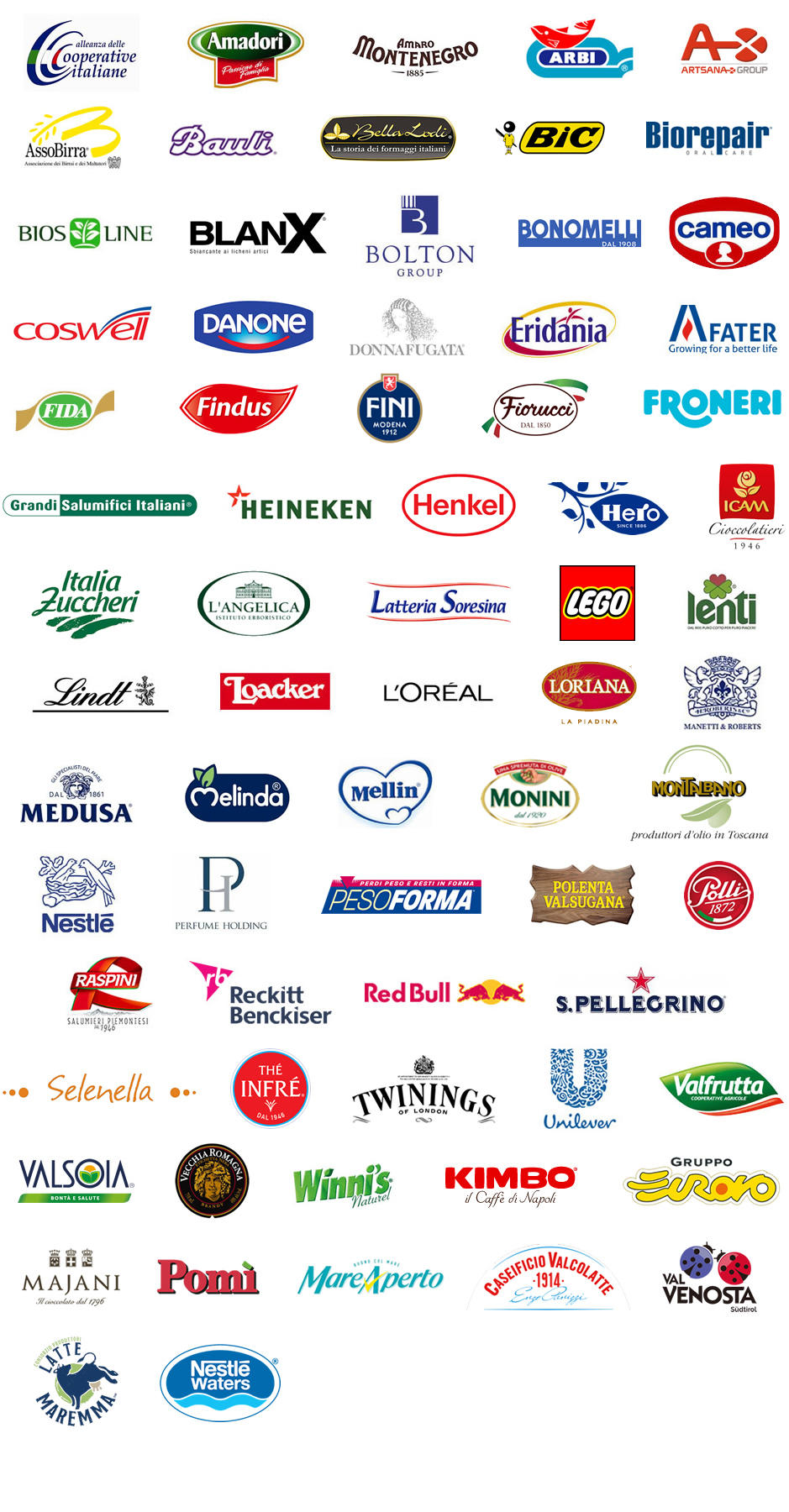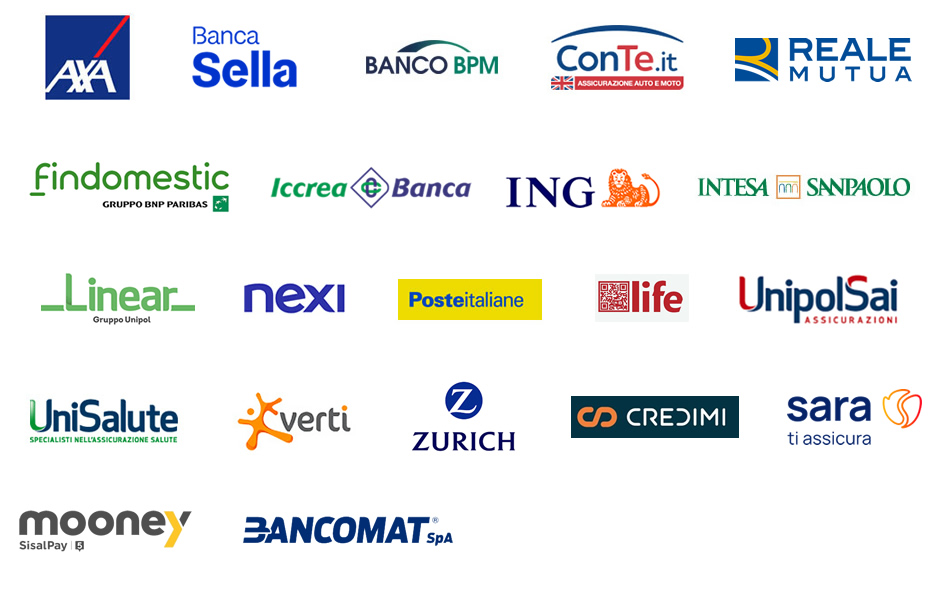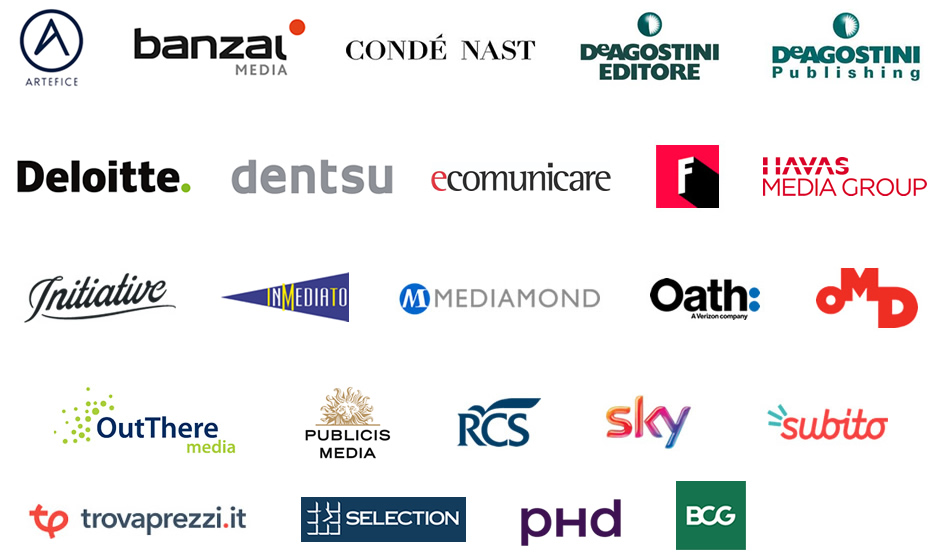 TELECOMMUNICATION AND WEB




PHARMACEUTICAL AND HEALTH


Measurement of message effectiveness and cross media planning efficiency THE NEED PittaRosso, one of the...